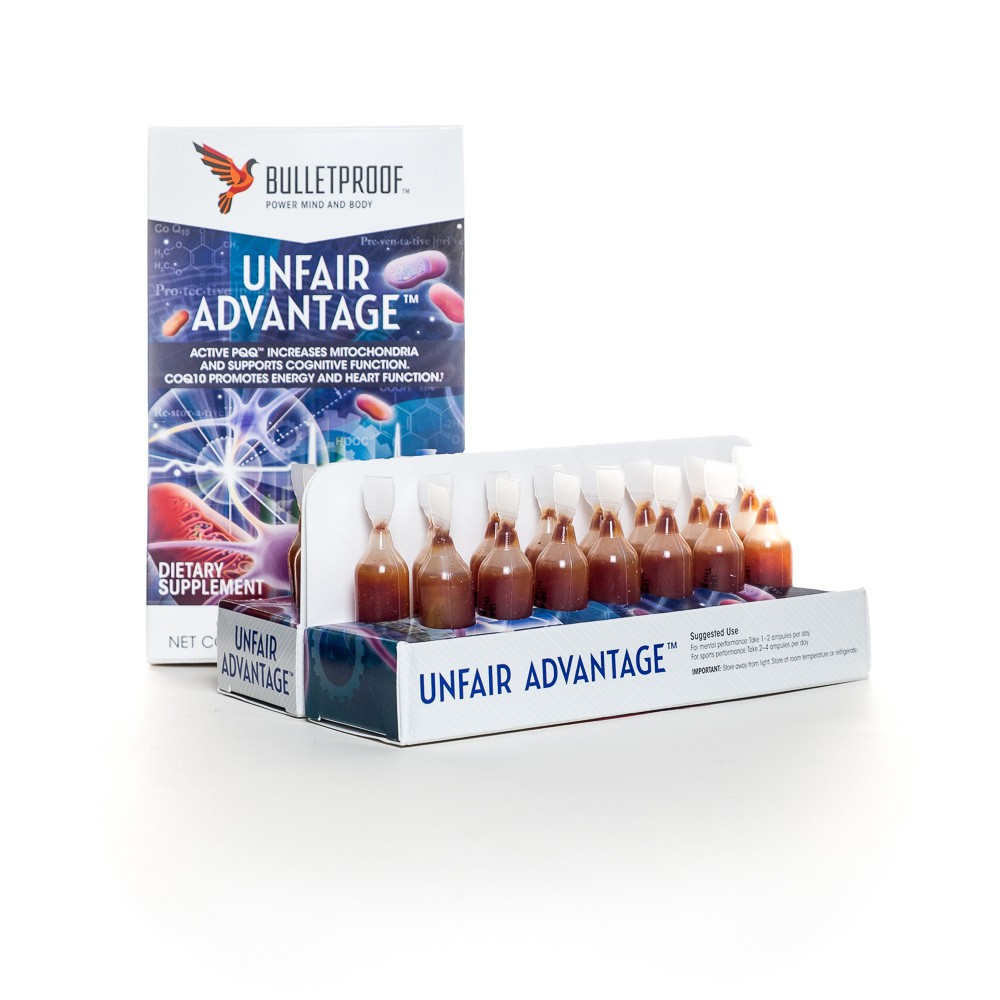 Verified Purchase Reviews
"
I have been using Unfair Advantage for several months now and I love it! My energy and focus is off the charts during my workouts and it helps me extend my workouts. GREAT STUFF!!
"
"
I am a Crossfitter and when I have my unfair advantage prior to my WOD I can tell a huge difference. It doesn't take long into a workout to tell if I have forgotten to take it. Unfair advantage gives me razor sharp focus and the endurance I need to be more competitive in life.
"
"
My mental clarity is noticeably better when taking Unfair Advantage. I won't go to work or write without it now.
"
Read more reviews from real customers
Product Overview
Promotes heart cell and nerve cell function
Enhances mitochondrial function, your cells' power plants
Helps make the energy you need for peak performance in physical workouts
Bio-identical ActivePQQ™ and CoQ10
Patented colloidal delivery technology for maximum effect

Source: Bulletproof.com
YouTube Review
External Reviews
Coupon Code
Save 10% on Bulletproof Unfair Advantage!